50 Year Old Got Pregnant
John Travolta
was excited when his 47-year-old wife,
Kelly Preston
, got pregnant again last year. But it turns out that the actress is not the only one, who decided to challenge nature.
In fact, she can even be considered young in comparison with the new generation of parents, who prefer using reproduction methods and have their first-born babies in the age, when their peers are already nursing their grandchildren.
Getting Pregnant Despite Menopause
60-year-old Ann Maloney, the mother of two children (her elder daughter Isabella is 10 years old, and her younger daughter Lily is 7), gave an open-hearted interview to the New York Magazine telling about how her girls had been born. She met her second husband, John Ross, when she was 47, and a year later the spouses decided to have a
child
(a donor ovule was used for the conception). To have her second baby, Ann resorted to hormonal drugs and addressed the doctors, who managed to draw her out of the menopause. Today, the couple is happy, despite their age. The
elderly parents
say that they have enough strength and energy to raise both daughters.
Getting Pregnant at 53
A similar thing happened to a 53-year-old Kate Garros, who had lost her chance to become a mother at an early age. This story also involved a second marriage. Kate's husband had been dreaming of having twins. The couple also used
donor ovules
for the IVF. Now, Alexandra and John have been making their mom and dad happy for seven years. However, the mother is now 61 years old, and she suffers from arthritis, which constantly reminds her of her age. From her personal experience, Kate says that people are baffled if you do not look like a typical mom, whom they expect to see.
Parents or Grandparents?
Fiona Palin from Los Angeles is 48 years old. Five months ago, she gave birth to a
baby
, Katherine. By that time, Fiona and her husband Nick had almost lost hope of ever becoming parents. It took them 10 years and 6 IVF attempts; three cases of
pregnancy
ended tragically. During the last attempt a frozen embryo was used. Fiona confessed of her thoughts that nothing would happen again, and they did not have any hopes left. But after nine months of an 'ideal' pregnancy, Catherine was born, and everyone would call her Kiki with affection. The baby is nearly six months old, and her mother still cannot quite believe that a miracle has happened.
Her husband is well aware of the fact that he could have been the grandfather of his daughter. He was not kidding when he said with irony that he did not have any grandchildren, so he decided to have his own child. He realizes the bitter truth that he can not be there when his daughter turns 30. His wife plans to send their daughter to a boarding school when she becomes a teenager, so that Kiki could have at least some "sisters".
Here is how the psychologist Julianne Zweifel commented on the emerging tendency: "Children have the right for at least one parent alive and well."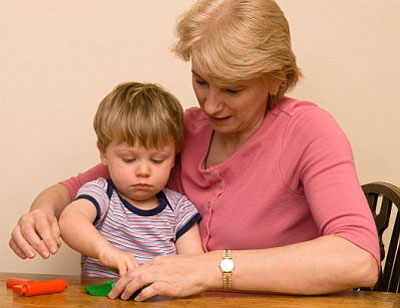 Why Are Pregnant Women "Getting Older"?
Mothers are
getting older
with every year. Over the past 10 years, the number of the women giving birth after 45 has increased more than twice in the USA. The number of those who gave birth after the age of 50 has increased by 375%. The reason for this rapid growth is the improvement of medical technologies, such as freezing of embryos, which allows women to postpone
motherhood
for the time being. Obstetricians and gynecologists claim that the biological age of many 50-year-old women is 10-15 years less than the real age, so they are fully capable to bear children. The studies have shown that those, who decide between pregnancy and career and prefer to pursue a career, postponing their pregnancy "for later times", are wealthy, educated, and, consequently, physically healthier than their average statistical peers. Richard Paulson, fertility expert at the University of Southern California, says that these 50-year-olds are very young.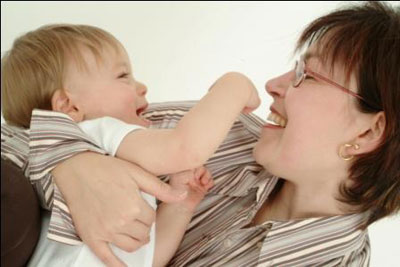 According to La Liberte Angel, who runs a California website for
older mothers
, women are too much under pressure which is often quite unreasonable. Women are expected to be responsible for the household duties, to earn money and to give birth within a certain period of time. However, the risks remain significant. Mothers aged 35 or more are 20% more likely to experience preterm labor, which leads to an increase in
health problems
for the child (the risk involves the lungs, the gastrointestinal tract and neurology, and the chances that the baby will be autistic also increase). However, the mothers themselves are having difficult times. Pregnant women, who are over 40, face the risk of preeclampsia, gestational diabetes, and hypertension. That is why many clinics, specializing in IVF, set strict age limitations.
What Makes Older Women Decide to Get Pregnant?
There is no doubt that
getting pregnant
is a balanced and deliberate decision. The children, who are born with "older" mothers, could hardly be more desired and loved. Sometimes their appearance can save a marriage that has been crumbling on the eyes, as if it were a house of cards. That is what happened with the relationship of John Travolta and Kelly Preston. After the death of the elder son, 16-year-old Jett (he had died of epilepsy in the Bahamas), the star couple was about to divorce. Fortunately, Ella Blue now has a younger brother Benjamin. The happy father says his son is so smart, cute, healthy, and wonderful. He is simply delighted with the kid, who "makes every day of his life better."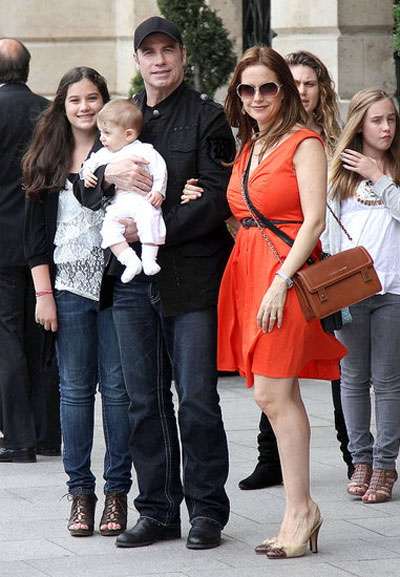 The new meaning of life, no more and no less – that is what babies give their "adult" mothers.